Meelick River Fest will take place on October 27th 2019 in Meelick Co. Galway. This will be a fun-oriented kayaking focused festival aimed at novice and intermediate kayakers (level 2 and level 3 paddlers). A level 2 qualification and current Canoeing Ireland membership will be prerequisites for taking part in the water-based events. The event is being organised by Meelick-Eyrecourt Kayak Club in association with Canoeing Ireland, Waterways Ireland, Sport Ireland, Galway Sports Partnership and other great sponsors. The event (as with the club) is not-for-profit. Estimated times are marked below (these may vary on the day), but registration will open at 8:30am at Meelick Quay, with racing starting at 10am. Keep an eye on our Facebook page for updates. Location map is below.


Here is an idea of what your registration will include:
– Individual Time Trial Race (10 AM)
– Boatercross Race (12 noon)
– Choice of numerous afternoon Skills Clinics/Workshops (2PM)
– Evening talks on destination kayaking (5PM)
– Evening screening of kayak movie – Inside the Indus (7PM)
– Excellent prizes
– I-Canoe shop with new boats and demo boats for your to view and try
– Hearty Lunch (12-2pm) and Dinner (5-7PM) included with registration
– Registration will cost only €25pp, including food.
– Focus on developing female participation in kayaking
Workshops include:
– Introduction to whitewater kayaking
– Advanced Whitewater skills
– Polo Skills
– Rope Rescue skills
– Female specific skill clinics
Registration: Step 1 – Your Details
If the above registration form is not working please complete it by clicking here! Note: there is a verification step required before it will submit.
Step 2 – Payment
Payment for the event can be made via secure Paypal payment with a credit/debit card or Paypal account (use the "Pay Now" button below). If you need to use bank transfer this can be arranged (Use your name as visible text). Bank details available by emailing meelickriverfest@gmail.com
PLEASE complete the above form before making payment.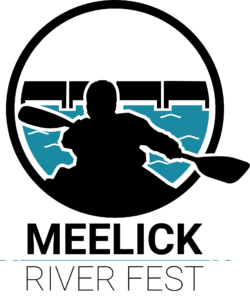 Supported by: